Our Story
Established in 1919 by a few brave souls that loved the Lord. She has always prided herself on being a community church. New Prospect seeks to be the Village Well. The Village Well is the one place in the community that is essential to all life. In the scripture Moses met his wife at the Village Well; Issac got his wife at the Village Well; Jesus transformed a woman at the Village Well.
Our Purpose
The purpose of the New Prospect Baptist Church of God is three-fold. To EXALT Christ, To EVANGELIZE The Lost & To EDIFY The Body.
Our Mission: To Edify The Savior, Evangelize The Sinner, Educate The Saints and Elevate Society
Our Beliefs
We believe in and worship the triune God, one God in three persons: God the Father, God the Son and God the Holy Spirit. We believe that sin resulted in the fall of humanity and separation from God. We believe humanity is sinful by nature and by choice, and is in need of a Savior for redemption and restoration to fellowship with God.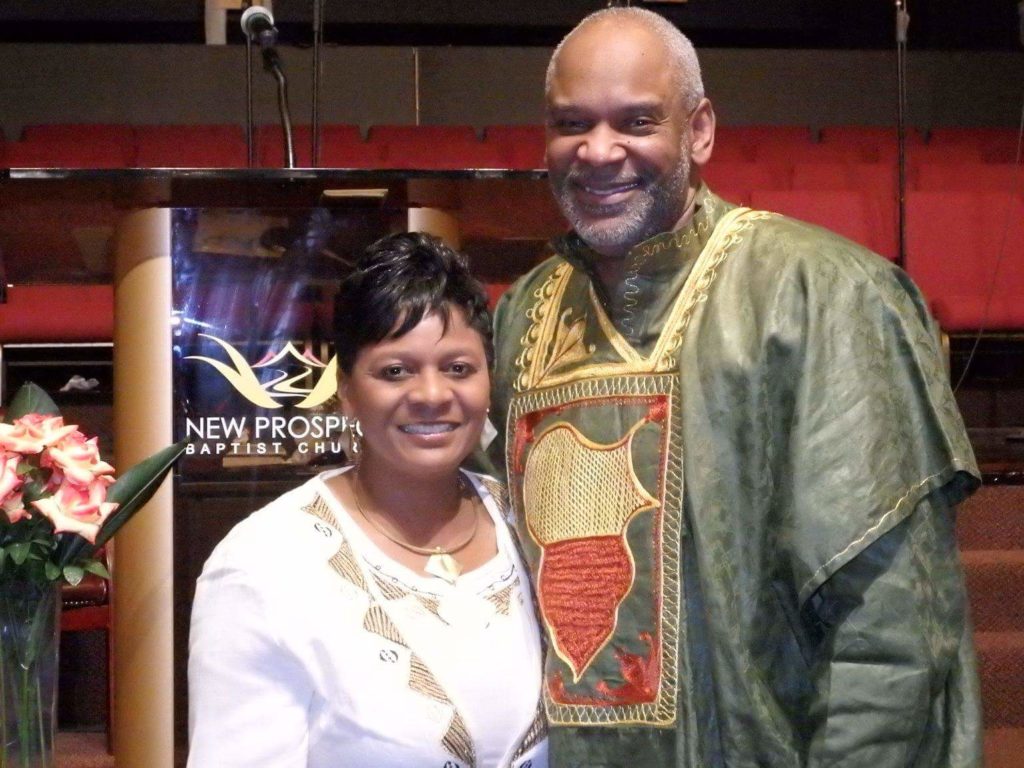 Pastor Damon Lynch, III
Damon Lynch, III is a lifetime resident of the city of Cincinnati, Ohio. He was educated in the Cincinnati Public School system and holds a Bachelor of Science degree from Cincinnati Bible College. He is a faculty member of the Asset-Based Community Development (ABCD) Institute at Northwestern University in Chicago Illinois. He has conducted workshops and seminars throughout the United States to many organizations on the Asset-Based approach to problem solving and development. Pastor Damon Lynch, III is married to Regina Jenkins-Lynch and has two sons Damon IV, Eric Charles and daughter British Cristal. He can be reached via email at Pastor@NewProspectBaptist.org
Open 7 days a week, providing an overflow of life giving opportunities:
Weekly prayer, worship and small group bible studies

Daily tutoring and group mentoring

Job training, job readiness and job placement through Cincinnati Works

Farming and gardening programs with 55 egg laying hens and 10 beehives producing honey located on the campus
Host conferences, retreats, community meetings, and special events

An open community gymnasium Mondays – Thursdays, with personal trainers

STEAM Training (Science Technology Engineering Arts Math)

Youth Summer Camp in partnership with Ground Works Cincinnati –

teaching Urban Youth about sustainable ecology